What is Telematic service?
The equipment purchased by the customer is continuously monitored by our central monitoring center using the public data network.
The information we collect is as follows.
- Equipment operation status: usage time, power consumption, motor speed, temperature, pump pressure, battery power, etc.
- Power Tools: Type, Conditions of Use
- Equipment failure codes and problems
- Equipment location, operator, operating environment (ambient temperature), etc.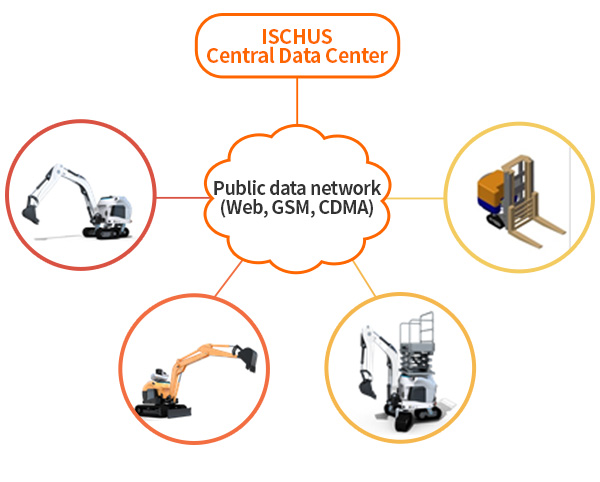 At the time of purchase, the customer must check the telematic Terms of Service, sign up for the service, and receive the following benefits
- Preemptive response to equipment failure and rapid delivery of service parts minimizes the time that equipment is not available for failure.
- If you want, we will provide you with monthly details on your equipment usage and we will advise you on how to use your equipment more effectively and efficiently.
- By accumulating customer usage profiles and analyzing the accumulated data, you can provide more reliable products and services to help your business.
Telematic registration
User name

*

Password

*

Language

*